Estampes originales

et Antiquites du Japon

Japanese fine Arts
;
The gallery Tanakaya, created in 1988 by Tamio Ikeda, in Paris, is specialized in original Japanese prints, Ukiyo-e and Shin-Hanga, paintings, illustrated books, bronzes, ceramics and lacquers.

The gallery is located in the center of Paris (Saint-Germain / Odeon).

The gallery offers only genuine art objects and prints, from 17 th to 20 th century.

Tanakaya participates in several international antiques fairs, such as TEFAF in Maastricht, the Biennale des antiquaires in Paris, and BRAFA in Brussels.

Cree il y a 35 ans par Tamio Ikeda, la galerie Tanakaya est specialisee dans les estampes Japonaises originales, Ukiyo-e et Shin-Hanga, les peintures, livres illustres, bronzes, laques et ceramiques du Japon.

Elle est situee a Paris, dans le quartier de Saint-Germain / Odeon.

La galerie Tanakaya propose uniquement des oeuvres authentiques et selectionnees, du XVIIe au XXIe siecle (Periode Edo, et Eres Meiji, Taisho, Showa et Heisei).

Elle participe regulierement a des foires d'antiquites internationales, telles TEFAF a Maastricht, la Biennale des antiquaires a Paris, et BRAFA a Bruxelles.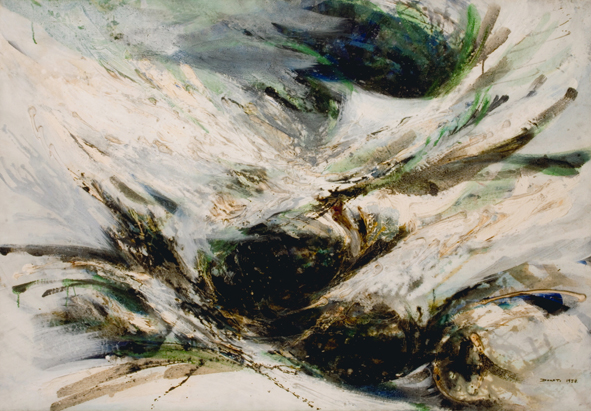 Domoto Hisao
(1928 - 2013)
Peinture, huile sur toile (Oil painting)
81,2 x 116,2 cm
Paris, 1958

La galerie est ouverte du mardi au samedi : 14h. - 18h.
The gallery is open Tuesday to Saturday : 2 pm to 6 pm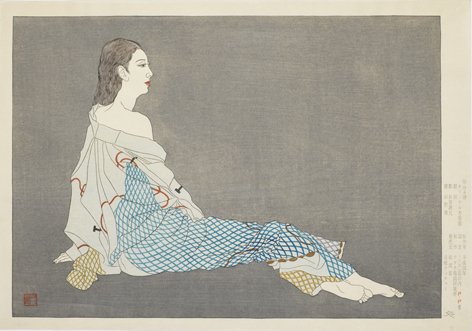 Kayama Matazo
Ami, estampe (woodblock)
Heisei 4 (1992)
Une partie du stand de la galerie Tanakaya, en novembre 2022 lors de :
Fine Arts Paris - La Biennale
Carrousel du Louvre, rue de Rivoli, Paris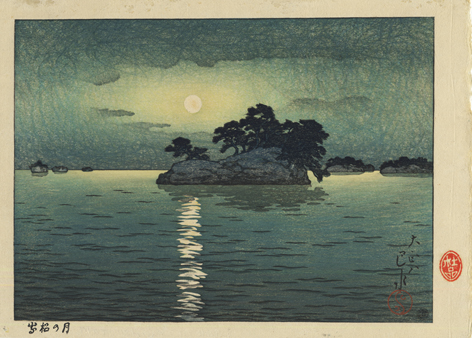 Kawase Hasui

(1883-1957)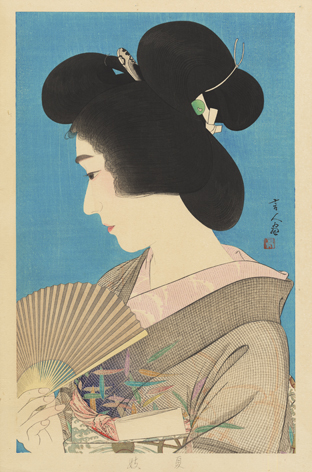 Torii Kotondo
(1900-1976)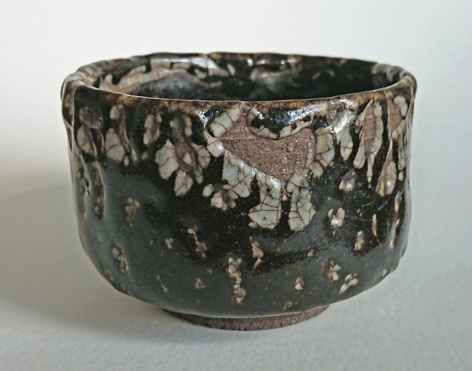 Chawan en gres (Stoneware)
Satzuma
19e
Part of the stand of the gallery Tanakaya, in November 2022 during :
Fine Arts Paris - La Biennale

Okumura Masanobu
(1686 - 1764)
Shoki
Date : c. Enkyo 2 (c. 1745)
Une partie de l'exposition Hokusai - Hiroshige, a la galerie, rue Saint-Sulpice, novembre - decembre 2022
Part of the exhibition Hokusai - Hiroshige, at the gallery, November - December 2022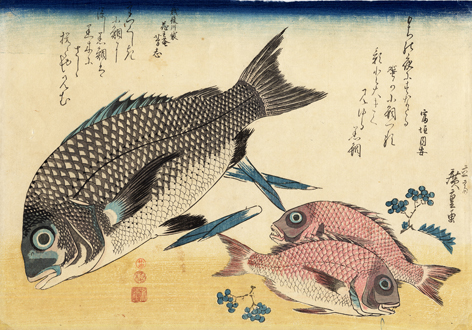 Utagawa Hiroshige
(1797 - 1858)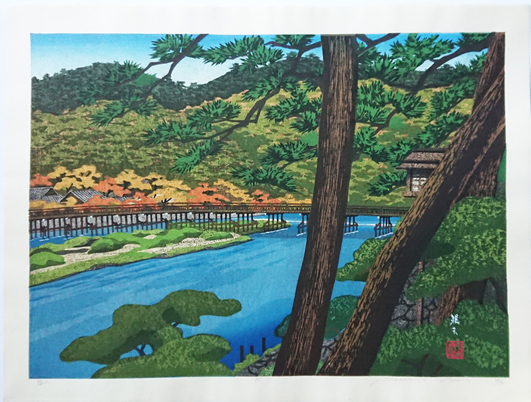 Masao Ido
(1945 - 2016)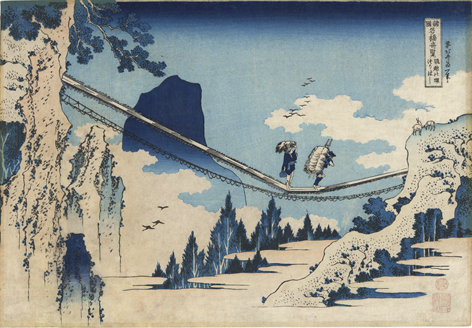 Katsushika Hokusai
(1760 - 1848)
Shokoku Meikyo kiran : Hietsu no sakai tsuribashi
Date : Tenpo 5 (1834)
Bokuto, 19e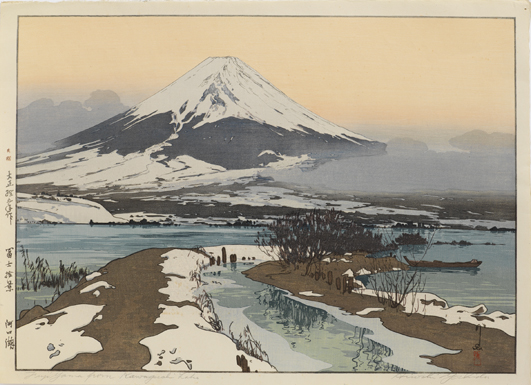 Hiroshi Yoshida
(1876-1950)
Fuji jukkei : Kawaguchi-ko
Date : Taisho 15 (1926)

Bokuto, 19e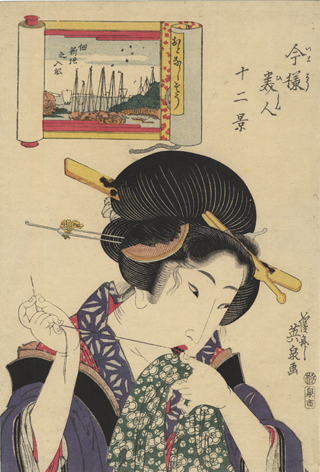 Kesai Eisen
(1790 - 1848)
Otonashiso - Tsukuda Shinchi no irifune
Date : Bunsei 5-6 (1822-23)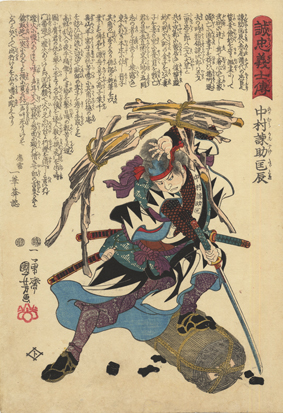 Utagawa Kuniyoshi
(1797 - 1861)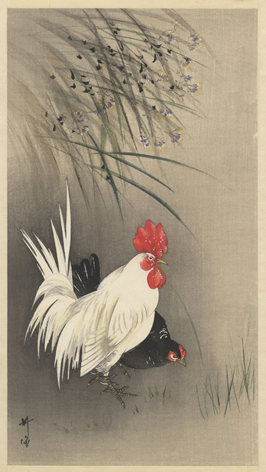 Tsukioka Kogyo
(1869 - 1927)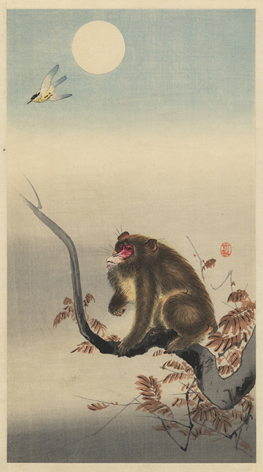 Ohara Koson
(1877 - 1945)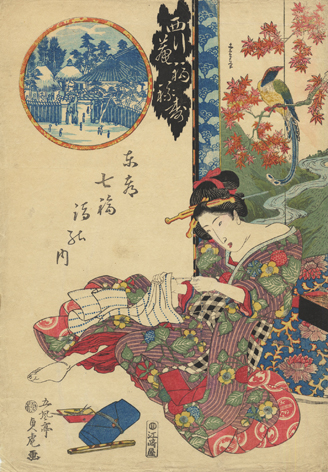 Utagawa Sadatora
(actif vers 1818-44)
Date : Bunsei (c. 1820)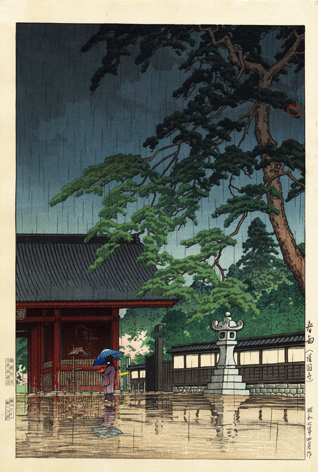 Kawase Hasui
(1883-1957)
Harusame (Gokokuji)
Date : Showa 7 (1932)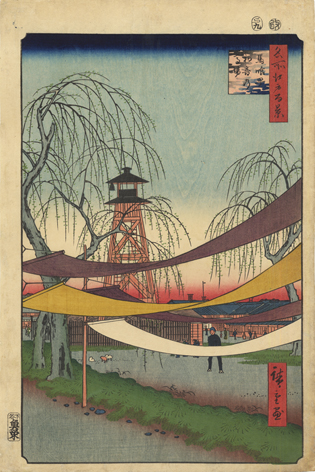 Utagawa Hiroshige
(1797 - 1858)
Meisho Edo Hyakkei :
Bakurocho Hatsune no Baba
Date : Ansei 4 (1857)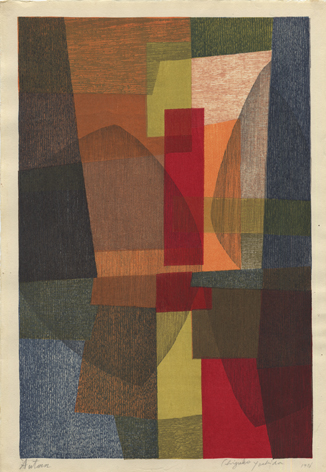 Yoshida Chizuko (1924-2017)
1956
Et beaucoup d'autres ..... A bientot !
And many others ....
A la galerie, rue Saint - Sulpice, estampes et objets d'art sont exposes en permanence
At the gallery, rue Saint - Sulpice, prints and works of art are on permanent display
Ceci ne represente, bien sur, qu'une faible partie des oeuvres d'art, antiquites et estampes, visibles a la galerie.
Toutes les oeuvres sont garanties authentiques et originales, la galerie ne vend aucune copie.
This represents, of course, only a small part of the works of art, antiques and prints, visible in the gallery.
All works are guaranteed authentic and original, the gallery does not sell any copies.
Attention : Tanakaya ne vend ni par internet ni par correspondance, mais uniquement
a la galerie, rue Saint-Sulpice, Paris 6e et dans les salons d'antiquites auxquels elle participe regulierement.
L'achat d'une oeuvre d'art est un moment important ; seul un contact physique avec l'oeuvre
permet de ressentir ce que l'artiste a entendu mettre dans son travail.
Un ecran d'ordinateur ne le permet pas !


Thank you to continue visiting the website

b

y clicking

here

Merci de continuer la visite du site
05/09/23 Private
visiteurs